Carter Fabrications Install New Spiral Staircase at Southport Pub
The expert team here at Carter Fabrications have delivered their high quality services once more with a spiral staircase  at a pub in Southport.
Our most recent case study highlights the steel spiral staircase installed for a fire escape route from a second story.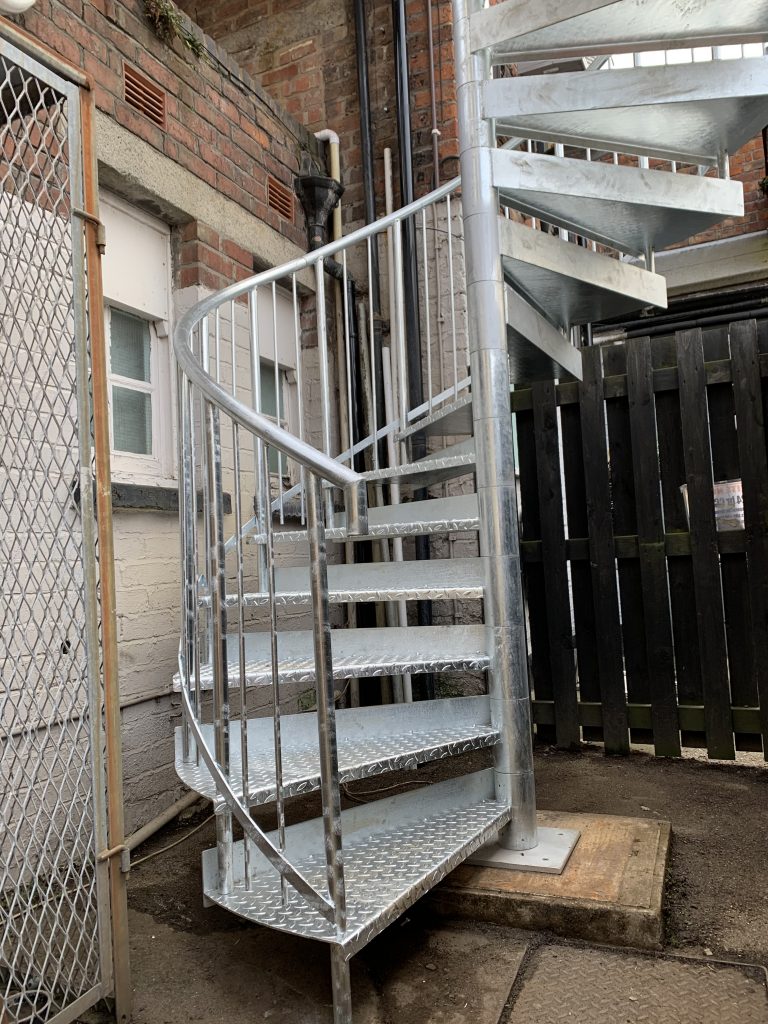 As a public house it is of paramount importance that there is a safe and secure fire escape route from the upper floor of the building.
Our team communicated with the client in accordance with their needs. It was our mission to produce a stairway that was fit for purpose and complied with fire escape regulations. Therefore, we installed a spiral staircase as this best suited the shape and model of the building as well as checker plate on the steps so that an anti-slip effect is increased even during wet weather.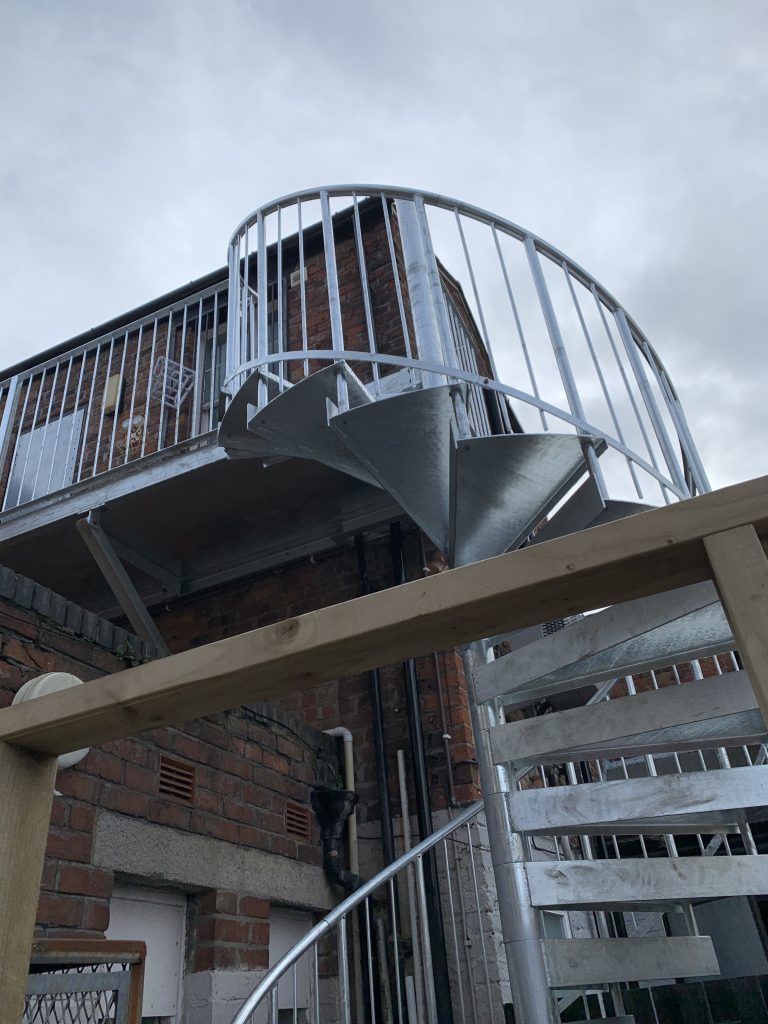 Choose Carter Fabrications
Do you require a fire escape for your building?
Carter Fabrications manufacture mezzanines, fire escapes, staircases, balconies and beyond. As we say, if you can imagine it, we can create it.
If you're looking for new improvements to your building get in touch with one of our advisors today by calling  01282 420651 or 07811 534 563 Alternatively, contact us online.