Carter Fabrications Manufacture New Fire Escape for the University of Liverpool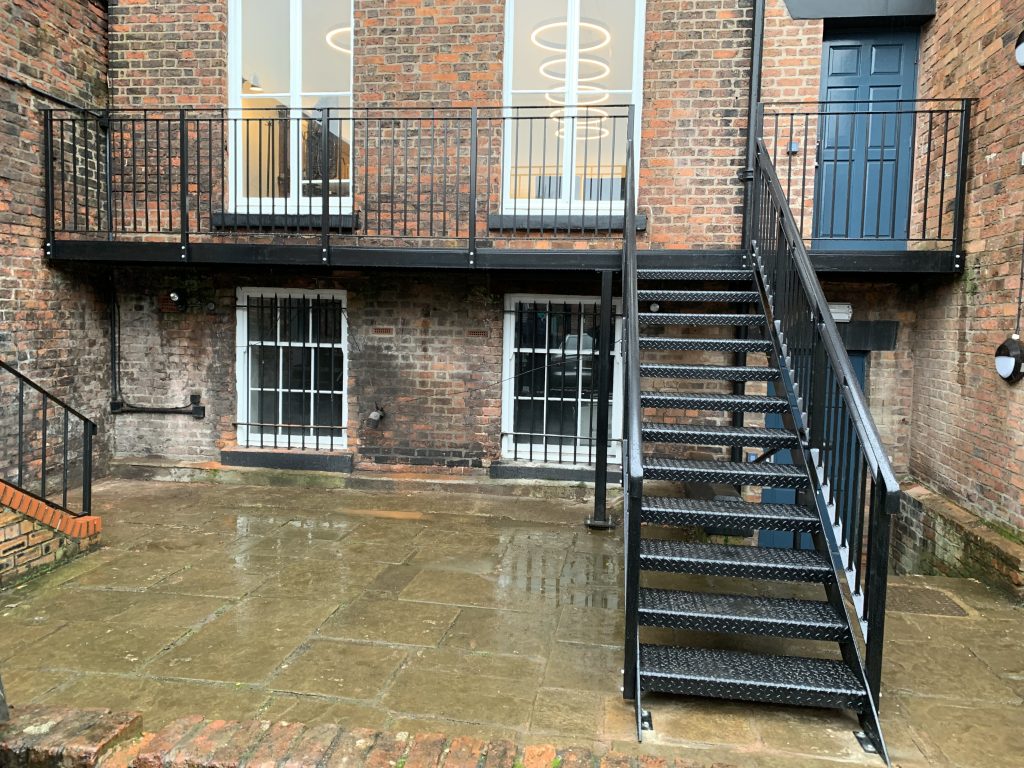 Another case study from our specialist fabrication team at Carter Fabrications, features the installation of a new fire escape, at the University of Liverpool.
The University of Liverpool was originally established in 1881 and is considered as one of the original 6 "Red-brick" universities, which were established before World War One.
Due to the history of this establishment and its respective buildings, our team carefully considered the design and installation process of this fire escape.
Project Requirements
The Carter Fabrications team liaised with the University of Liverpool to ensure that their new addition complimented the buildings historical aesthetic whilst providing a practical and safe fire escape route from the building in question.
Fabricated from mild steel, the fire escape was painted black to match the building. Further to this, we ensured that a fire escape with checker plates was fitted increasing the durability and safety of the fire escape.
Contact Carter Fabrications
If you're looking for a fire escape for your building, we will create one that compliments your building and matches your vision. Find out more if you are looking for fire escape installation. At Carter Fabrications we also manufacture staircases,  balconies and mezzanines – to name a few. We are more than happy to work with you to reach your desired aesthetic, suiting all budgets.
Call a member of our team today on  01282 420651 or 07811 534 563. Alternatively, you can contact us online.