Carter Fabrications relaunched!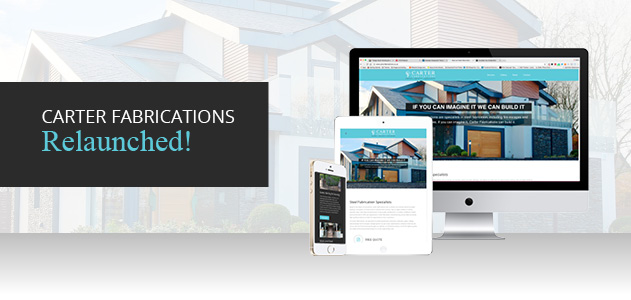 With over ten years' experience in steel fabrications, Carter Fabrications felt it was time our logo and website was refreshed. Our website needed a fresh, updated look, and our new site makes it easier for you to see the amazing work our team have carried out over the years.
Our company needed a website that reflected the work we did, and our new design does just that. With a modern logo and clean images, it's easier for users to navigate and easier than ever for us to show you in high res pictures the work we do across the country.
Custom Steel Fabrications
Carter Fabrications work to the highest standard and all our work complies with building regulations, planning permission and safety laws to ensure your structure is sound and reliable as well and aesthetically pleasing.
Adding a balustrade, balcony or fire escape to your home or building can add value to your property and allow you to get the most out of your investment. Whatever you desire, our team can design, build and install it just for you. Take a look at our range of services and discover what we can do. We specialise in custom metal work ranging from pond bridges, railings, fencing, gates and much more.
Our experts are renowned for producing high quality fire escape stairs.
Get a free quote from Carter Fabrications today!
If you're looking to improve your home or change a part of the interior or your garden, the team at Carter Fabrications are full of amazing ideas to add a bit of character into your home. Whether you'd like a glass staircase, a new balcony or railings for your boundary, we can create something unique for your property. For more information or for a free quote, get in touch with us online.
You can also call us on 01282 420651.
Carter Fabrications are custom metal fabrication specialists.