Converting your Flat Roof Into a Balcony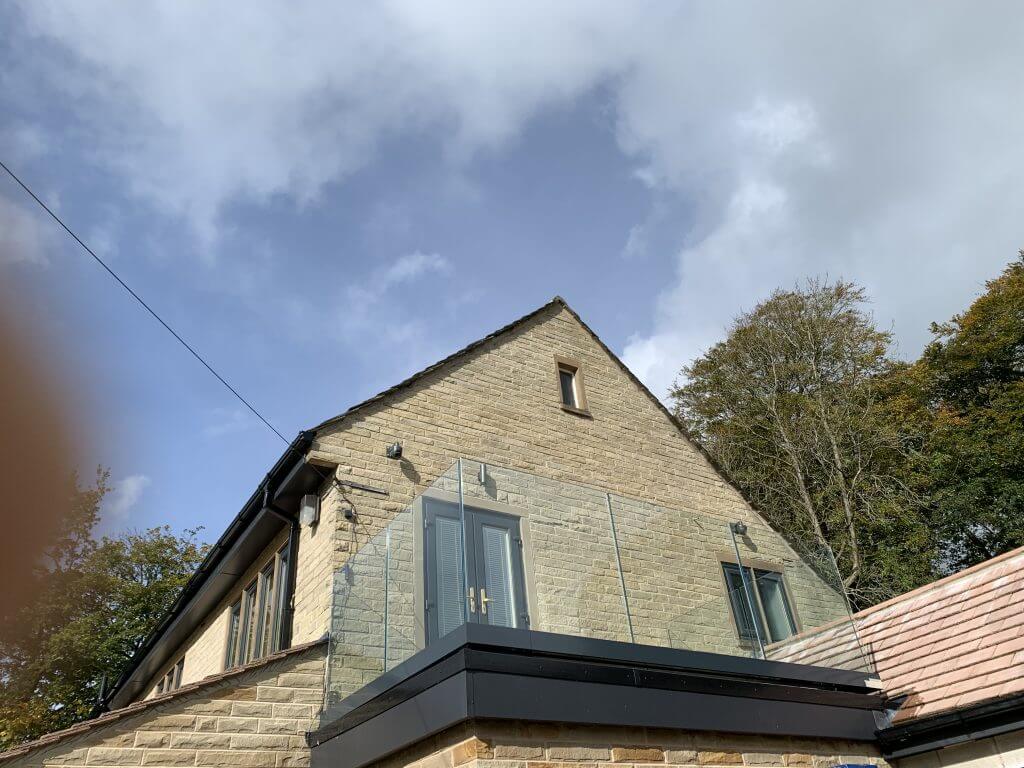 Transform your flat roof into a balcony to make the most of those early morning sunrises and late evening sunsets.
Flat roof balconies, also referred to as terraces, provide an unrivalled opportunity for socialising and relaxing in the comfort of your own home, whilst adding significant value to your property.
1. Can you Use a Flat Roof as a Balcony?
Provided that your flat roof is in the correct condition and all the necessary planning permission regulations are adhered to, then yes, you can use a flat roof as a balcony! Additionally, it's important that this conversion is carried out by trained experts such as ourselves, to ensure that the balcony will be safe to use.
2. What is the Best Material for a Flat Roof Balcony?
When designing your flat roof balcony, there are a multitude of materials that are suitable to use and most of the time, it comes down to personal preference based on styles and budgets.
Typically, plastic materials such as GRP fibreglass and polyurethane are used for flat roof balconies as well as in some instances, a system such as bitumen.
3. Do I Need Planning Permission for My Flat Roof Balcony?
Yes, when adapting a building like this, planning permission from your local authority is required. This is because the surrounding area of the property in question, has to be taken into consideration when making such a significant adaptation to the building.
4. How Much Does a Flat Roof Balcony Conversion Cost?
The cost of installing a flat roof balcony varies depending on a number of factors. When evaluating the cost, you should take into consideration pricing for railings, flooring materials, structural support and insulation.
Create your Dream Flat Roof Balcony with Carter Fabrics
Our Industry leading team at Carter Fabrications can bring your visions into reality. With expert knowledge and experience, if you can imagine it, we can make your dream balcony happen.
Contact us today on 01282 420 651 or alternatively, you can complete our online enquiry form here.