What are the advantages of having electric gates?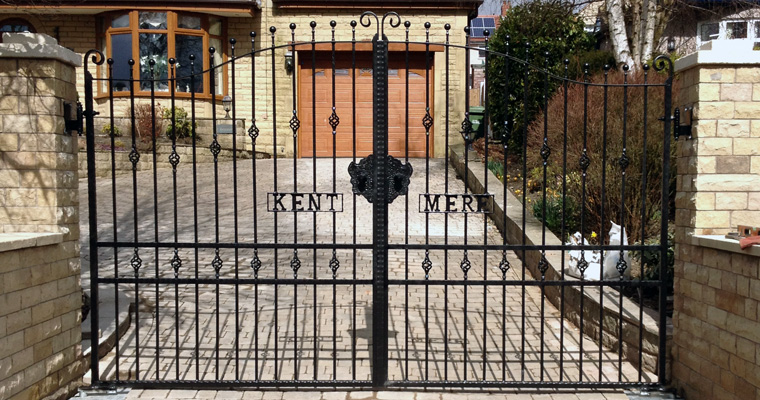 If you're currently debating whether to equip your property with electric gates, be it your business or your home, it's a big decision and the likelihood is that you will want to conduct some research on the matter before you make your final decision. Hence why you have landed on this post!
More and more people are now improving their property with metal electric gates, and here at Carter Fabrications our experts are regularly quizzed on the key benefits that electric gates can have.
So, in our latest blog post, the Carter Fabrications team deliver an expert guide on the advantages of electric gates and provide you with information on how our electric gate installers can help you feel the effects of these benefits!
The top 5 benefits of having electric gates
Carter Fabrications have been successfully installing electric gates for homeowners and business owners for years, so there are not many organisations out there who are better placed than our team to list the main advantages that electric gates have.
So, without further ado, lets get in to the main positive impacts that metal electric gates can provide!
Privacy and safety
Arguably the most stand-out benefit of electric gates is the enhanced levels of privacy and safety that they supply.
Particularly for homeowners with families and pets, a convenient electric gate for your driveway will form a solid boundary between your home and the outside world, and you will be able to easily control who can gain access to your property.
Increased property value
If you ever come to the point when you are looking to sell your business or home, then your property will be a much more attractive prospect for any potential buyers if you have had electric gates installed.
Aesthetically pleasing
One of the more commonly known benefits of electric gates is simply how stunning they will look. Electric driveway gates are a fantastic decoration for your property that are certain to impress your neighbours or customers.
Picking an electric gate design that perfectly compliments the style of your home or business can completely evolve the appearance of your property.
Highly convenient
Another brilliant benefit that electric gates produce is their levels of convenience. As the gate is electrically operated, you do not have to physically open and close the gate in order to access your property.
Long term cost-effectiveness
On top of increasing the value of your property, electric gates also provide financial benefits in the long term. For example, you are likely to make major savings on your home or business insurance as your insurer will be aware of the enhanced levels of protection that your property now has.
A wide range of electric gates in Lancashire!
It doesn't matter what style of electric gates that you are looking for, here at Carter Fabrications we can provide you with a bespoke gate that is assured to match both your requirements, and your budget.
Each and every one of our electric gates are finished and installed by a dedicated team who carry out their work with the upmost care and attention to detail. We will work closely with you to understand your needs, whilst providing our expert opinion when necessary so that you are provided with the perfect solution.
So learn more about how the Carter Fabrications team can help you equip your home or business with the electric gates of your dreams by visiting our dedicated gates, railings and fencing section.
Contact a leading electric gate company today
For more information on the electric gate services that we supply at Carter Fabrications, or any of the other services that our team can provide, please don't hesitate to get in touch with us today!
To talk directly to one of our experts today, please call us on 01282 420651.
Or if you are unable to speak to us over the phone at the moment, you can also get in touch with us by providing a few quick details and contacting us online.