Is a Juliet Balcony Worth It?
Allowing you to connect with the outdoors from the comfort of your home, Juliet balconies are still resonating with homeowners in both modern and traditional styles. Due to their simplicity and versatility, Juliet balconies are a great way to enhance your home and are customisable, allowing for you to really make your mark through an installation such as this. 
What is the Point of a Juliet Balcony?
Homeowners may decide to add a Juliet balcony for a number of reasons. The predominant purpose of a Juliet Balcony is to incorporate more natural light and fresh air into a building, as it provides an opportunity to extend the room into the outdoors. Juliet balconies became popular in the UK during the Georgian period, after their growing popularity in Europe during the 18th and 19th centuries. 
By adding a Juliet balcony to your building, you can also add character and create an architectural statement. 
Why is it Called a Juliet Balcony?
The name "Juliet balcony", is thought to derive from the famous Shakespeare play, Romeo and Juliet. Frequently throughout the play, Juliet stands at her window whilst speaking to Romeo. However, interestingly, there is no mention of a balcony during the play, despite the emergence of the name "Juliet balcony". 
Do you Need Planning Permission for a Juliet Balcony?
An incredibly desirable element of Juliet balconies is that they don't require planning permission due to being classified as a Permitted Development. For example, a homeowner can replace a window with French doors and have a Juliet balcony railing installed very easily. 
What Materials Can Juliet Balconies Be Made From?
To create a Juliet balcony various material types are available. For those looking for a more traditional style, steel Juliet balconies are more desirable, whilst glass tends to be used to fabricate a modern style. 
Juliet Balcony Ideas
To help your creative juices flow, our expert team have collated some of our most inspiring installations, featuring glass Juliet balconies over both windows and doors.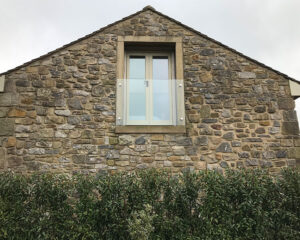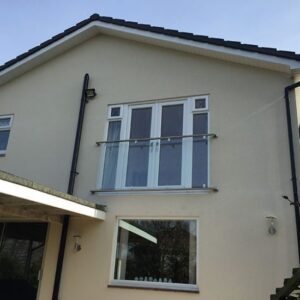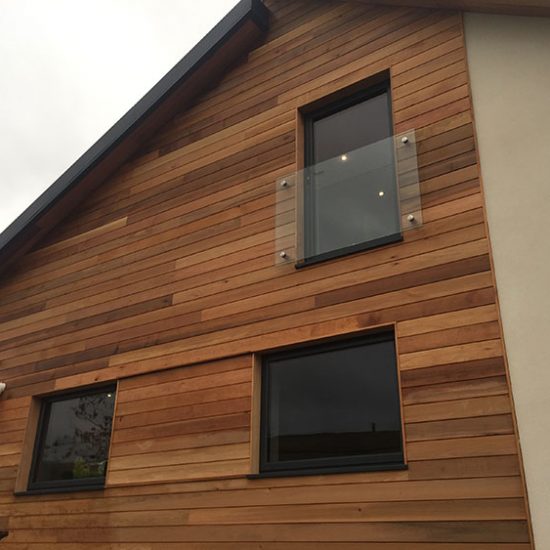 Achieve your Dream Juliet Balcony with Carter Fabrications
With Carter Fabrications' extensive experience installing balcony types including the Juliet style, we are the ideal team to help you bring your vision to life. If you have any queries regarding your potential installation, or would like to discuss a quote – you can contact a member of our team online or by calling 01282 420 651.